Still time to register and participate alongside our featured poets at the 7th Annual VIPF--Rio Grande Valley International Poetry Festival:
Mona Sizer
---
Dr. Diana Dominguez (Brownsville, Texas).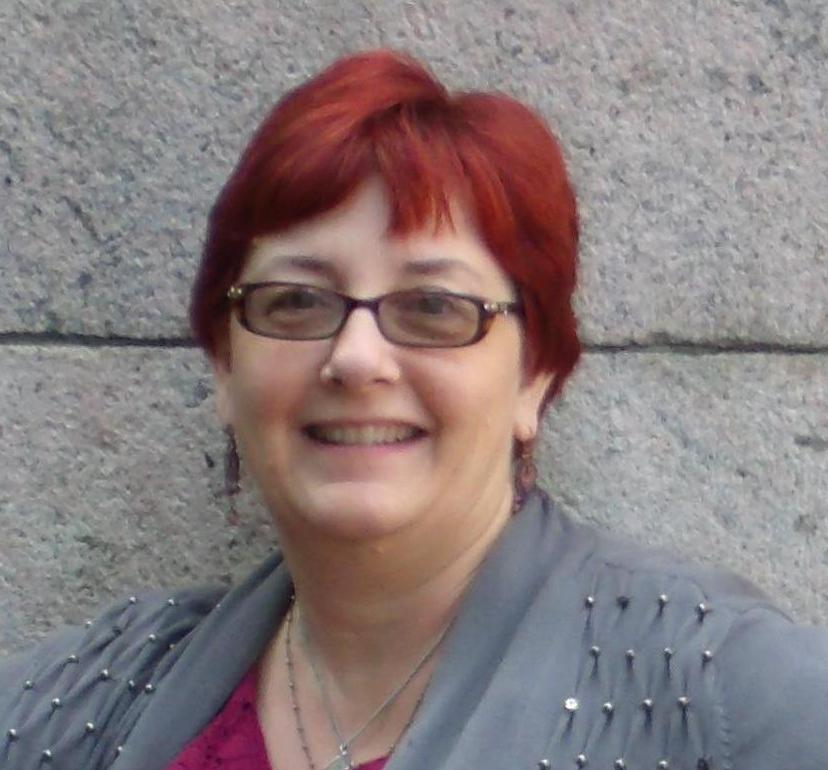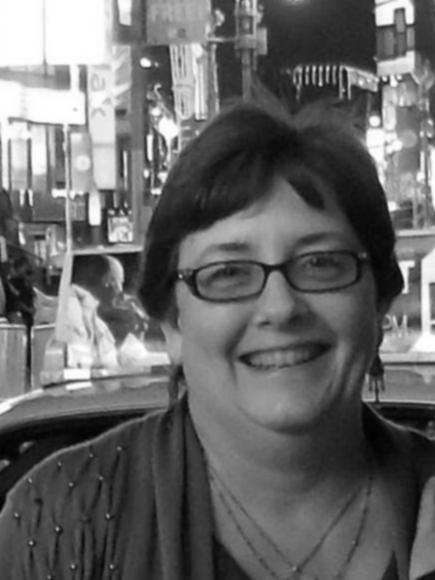 Diana Dominguez has had a torrid love affair with books since before she learned to walk or talk. Not a day goes by that she doesn't read or write – it's more than an addiction; it's like breathing itself. Because the writer's life is notoriously fickle and all too often non-lucrative, she's parlayed her word addiction into teaching – literature, of course, where she hopes to seduce her students into the magical world of words and story. She is an Associate Professor of English at the University of Texas at Brownsville, where she teaches primarily ancient to medieval literature, women's studies, and creative writing. Her poetry springs from the same well as her women's studies research activities; in both cases, her aim is to tell the stories of those whom history and literature have made silent or invisible.
She has presented and published both scholarly and creative work in various national and international venues. Her poetry has appeared in Eclectica e-magazine, Pens on Fire online journal, Toasted Cheese Literary Journal, the Valley International Poetry Festival Boundless anthologies, 2008-2013, in Writing to Be Heard / Escúchame: Voices From the Chicho, the 10th anniversary anthology of the Narciso Martinez Cultural Arts Center Writers' Forum (San Benito, Texas), in the 2012 issue of Interstice, an annual publication of South Texas College (McAllen, Texas), and in the upcoming (2013) Beat Texas Anthology; three of her poems won Writer's Digest awards in 2007. Her poetry collection, The Persephone Variations, which updates the Greek myth of the mother and daughter pair, Demeter and Persephone, will be published in 2013 by Otras Voces Publishing.
She believes that poetry gives voice to the voiceless and makes the invisible visible.
---
Tammy Melody Gómez (Fort Worth, Texas)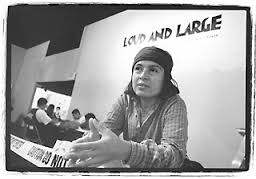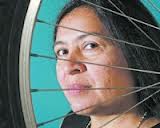 As a Mexican-American Texas-born writer, performance artist, and media producer, Tammy Gomez has over 20 years of experience in producing, directing, and hosting literary performance events, and has collaborated with over 100 artist/writers. She curated the Poetry Tent readings for the Texas Book Festival for six consecutive years.
Tammy has also been a performing member of such collectives as the Red Salmon Poets, the Blue Plate Poets, Dharma Broads, WOW (Women of Words), and Yoniverse (the latter which she founded and published).
As an award-winning ("Best Poet of Austin" and "1st Runner-Up, Hispanic Playwright's Festival of Fort Worth") poet and playwright, Tammy has performed her work in 10 U.S. states, and abroad in Mexico and Nepal.
Currently based in North Texas, Tammy has been recently published in TERRA FIRMA (Agave Noir Press: Austin) and BICYCLE LOVE (Breakaway Books: New York). Her work also appears in HECHO EN TEJAS (University of New Mexico Press: Albuquerque).
Tammy is profiled in LAS TEJANAS: 300 YEARS OF HISTORY (UT Press: Austin), and is featured in "Voices from Texas," a PBS documentary film about Tejano/a poets. She has received grants from Humanities Texas, NALAC (National Association of Latino Arts and Culture), the Ford Foundation, Moonifest, Puffin Foundation, and the City of Austin.
Her first full-length play, "She: Bike/Spoke/Love" premiered on World Car Free Day 2007, and received laudatory reviews.
---
Lupe Méndez (Houston, Texas)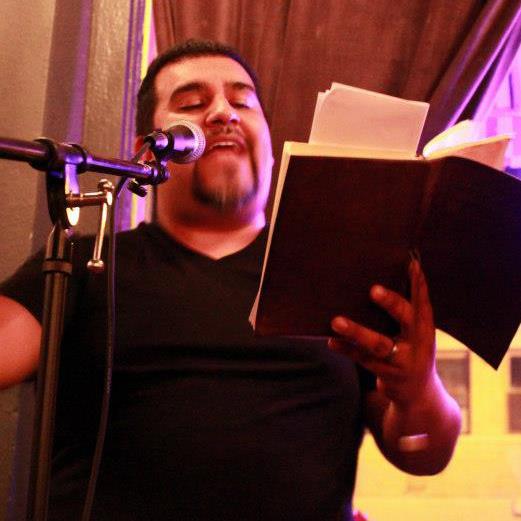 Originally from Galveston, Texas, Lupe has lived in Houston, Texas for more than a decade, where he works with both Nuestra Palabra: Latino Writers Having Their Say , the Word Around Poetry Tour and the Brazilian Arts Foundation to promote poetry events, advocate for literacy/literature and organize creative writing workshops that are open to the public.
Lupe's recent work is now part of Norton's newest anthology - Sudden Fiction Latino: Short-Short Stories From The United States and Latin America , the 25th anniversary edition of The Bayou Review (University of Houston-Downtown), Flash (University of Chester, England)- the international forum for flash fiction and Huizache , the magazine of Latino literature.
As of December, Lupe, along with the rest of the Librotraficante organizers, was also awarded the 2012 Downs Intellectual Freedom Award for the defense of Mexican American Studies and literature across the Southwest United States. Lupe is hard at work on submissions, working on creating more writing workshop opportunities and continues to share his poetry with performances at local high schools, colleges and community/arts centers.
---
Amalia Ortiz (La Feria, Texas)
Amalia Ortiz is a CantoMundo fellow originally from La Feria, Texas. She appeared on three seasons of Russell Simmons Presents Def Poetry on HBO and the NAACP Image Awards on FOX. She has toured countless colleges and universities as a solo artist and with the performance-poetry troupes Diva Diction, The Chicano Messengers of Spoken Word, and the Def Poetry College Tour. She was awarded a Hedgebrook writer's residency and a residency at the National Hispanic Cultural Center. Most recently, she was chosen as one of 10 winners of San Antonio's "VIA Poetry on the Move" contest. Her poetry will be displayed on VIA buses in San Antonio during National Poetry Month.
---
Emmy Pérez (Santa Ana, California/McAllen, Texas)
Bio: Emmy Pérez, originally from Santa Ana, California, is the author of a poetry collection Solstice (Swan Scythe Press, 2nd edition 2011). Her poetry has been published in Prairie Schooner, New York Quarterly, North American Review, Pilgrimage Magazine, Vandal, Indiana Review, Notre Dame Review, Crab Orchard Review, Borderlands Texas Poetry Review, Huizache, PALABRA: A Magazine for Chicano & Latino Art, and other publications. Her work also appears in the anthologies A Broken Thing: Poets on the Line (University of Iowa Press 2011) and The Wind Shifts: New Latino Poetry (University of Arizona Press 2007). She has recent work forthcoming in Mandorla, The Laurel Review, Cuadernos de ALDEEU, and NewBorder: Contemporary Voices from the Texas/Mexico Border (Texas A&M Press 2013). Her poem "Rio Grande~Bravo" was recently nominated for a Pushcart Prize. A member of the Macondo Writers' Workshop founded by Sandra Cisneros and an inaugural CantoMundo poetry fellow, in 2009 she was the recipient of the Alfredo Cisneros Del Moral Foundation Award. Previous awards include poetry fellowships from the New York Foundation for the Arts, the Fine Arts Work Center in Provincetown, and the James D. Phelan Award (for her prose writing). She has also held writing residencies at the MacDowell Colony, the Fine Arts Work Center in Provincetown, the Ucross Foundation, and the Atlantic Center for the Arts. She has taught writing and GED preparation to women prison inmates in New Mexico and poetry to detained youth El Paso. A graduate of Columbia University and the University of Southern California, currently she is an associate professor at the University of Texas-Pan American, where she teaches poetry/creative writing, Mexican American Studies courses, and has led poetry workshops in local detention centers with her students. In 2012, she received a UT Regents' Outstanding Teaching Award. She has lived on the Tejas-Mexico border, from El Paso to the RGV, for over a decade.
---
Mona Sizer (Harlingen, Texas)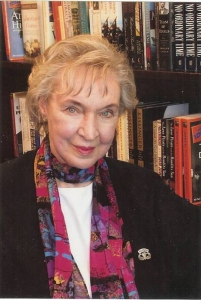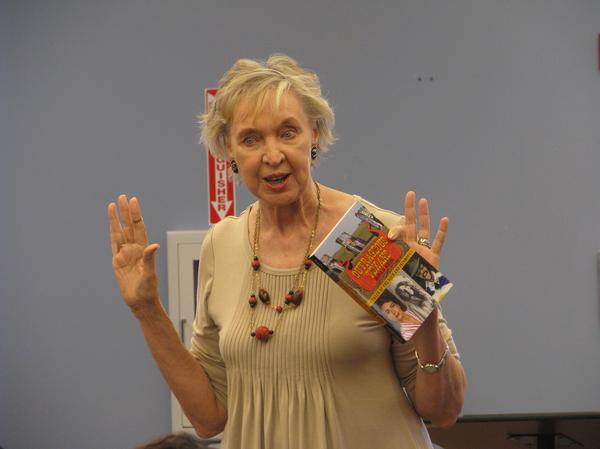 Mona D. Sizer is a long-time contributor to the Rio Grande Valley International Poetry Festival. Her poems have appeared in every issue of BOUNDLESS since 2010. She is the author of 35 books of fiction, non-fiction, history, biography, and poetry including BEFORE THE WIND (2006). Her first book LOVESTONE was published in 1979...Her most recent BOMBER BOYS appeared in March 2013. She is a member of the Narciso Marquez Writers Group and a life-time member of the Valley Byliners, for whom she edited and contributed to TALES TOLD AT MIDNIGHT ALONG THE RIO GRANDE. In another life she taught school and college for many years in Dallas. She is a mother to Rachel Andrea Sizer, who works for Pepsico in Dallas. Many of Ms. Sizer's books are for sale at Barnes-Noble and Amazon.com. Many have e-book editions. She lives in Harlingen.
---
Special Guest Poet: Trevor Wainwright (Castleford, England)
Trevor Wainwright is from Castleford England. He started writing poetry for the fun of it 20 years ago. Trev has written on a variety of subjects— not all of them popular. In 2011, he visited America for the first time. In 17 days he wrote 76 poems.
---
2011's featured poets:
Olivia Gatwood--star of HBO's "Brave New Voices"; Ken Jones, of Houston, Texas, and Jon Davis, a.k.a. Chuckissimo!, and Jay Alvarez
Ken Jones has been a published poet for over 30 years. His work combines a traditional ear for rhyme, meter, word play and alliteration with radical subject matter. His aesthetic combines the 18th Century irony of Pope and Swift with the 20th Century modernist sensibilty of Eliot and Stevens to create a 21st Century new formalist paradigm in opposition ot the imagist workshop school currently in ascendance in modern American poetics. He has an MA in English/Creative Writing from the University of Texas at Austin, is a full-time faculty member at the Art Institute of Houston and hosts its monthly Borders Poetry Reading Series. He has been a finalist for the West Chester Poet's Prize and a Pushcart Prize nominee.